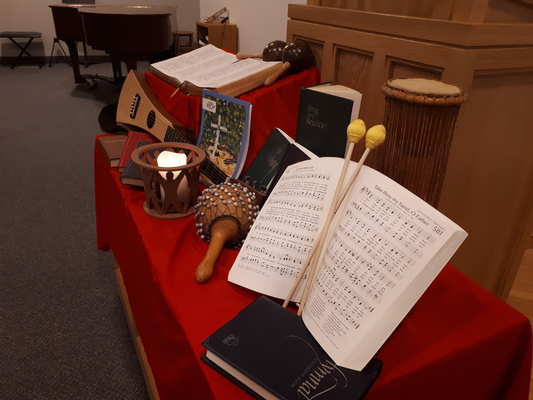 A 4-week worship series on how singing together forms us as the body of Christ, and what a new Mennonite hymnal has to do with that.
Singing each Other's songs: The significance and challenges of singing each other's "heart songs", including the world's songs.
Singing our Shared songs: How does a shared collection help us be the body of Christ?
Singing the Whole song: Singing the breadth of human experience with God.
Singing a Living song: How does our singing form us and shape our discipleship?