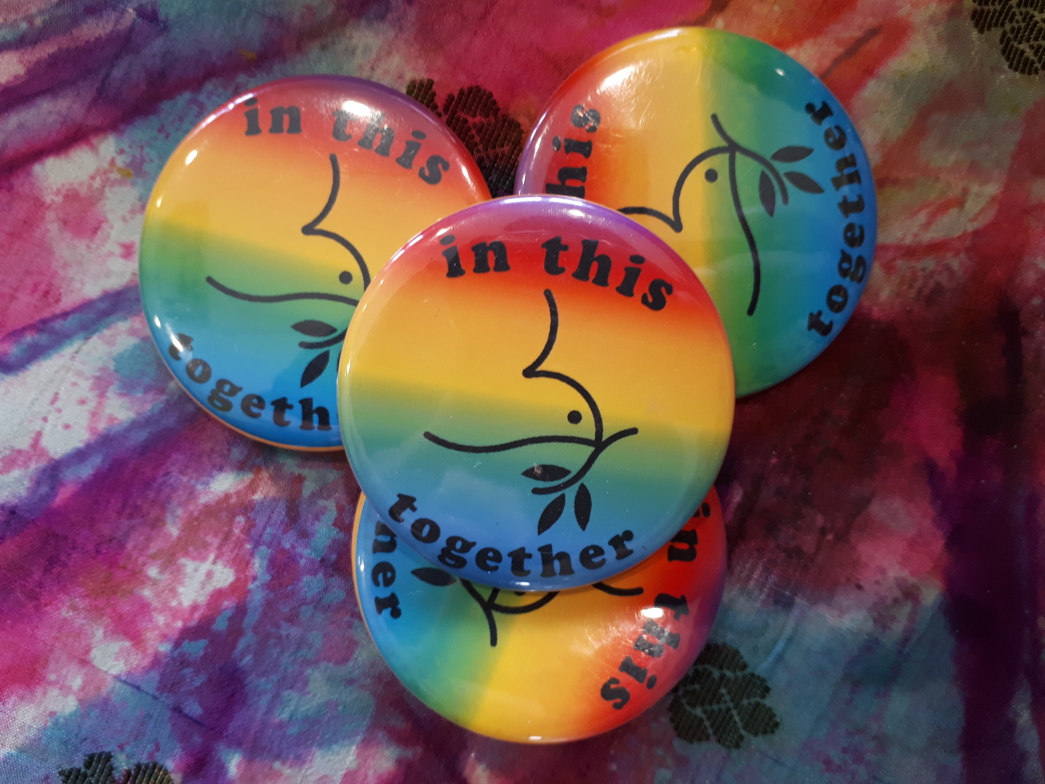 June is Pride month, a time to especially give thanks that our congregation is "called around one table in celebration of our unity in Christ within our diversity", as HMC expresses in our affirming statement here.
On the last Sunday of May, we heard the story of Lydia (Acts 16:9-15) in worship and reflected on how God's Spirit moved and prevented and led the apostles until they found Lydia hosting a place of prayer outside the Philippi city gates. Out on the margins, away from the hub of power and class, the Jesus-followers discovered that God's Spirit was already there.
Lydia was at least somewhat marginal in the colonial society where she lived. On the edge of society herself, maybe she more readily recognized the needs of her guests for hospitality, and the possibility that though they were strangers, they may have something of great value to offer her.
God's Spirit led Paul & company to the margins and there they found faithfulness: Lydia, a worshiper of God, gathering her household on the Sabbath. They found community as they were welcomed into that space. They found openness to transformation, as Lydia listened eagerly and asked to be baptized, along with her whole household. And they found hospitality as she prevailed upon them to stay in her home. They followed the Spirit and discovered that it was already at home there on the margins.
The Spirit still moves, blocking one direction and opening another to introduce new places where God already lives, and new disciples who bring varied and even unexpected gifts. LGBTQ+ people are and have been too often pushed to the margins of the Church, and even there, God's Spirit is at home. Five HMCers followed the movement of the Spirit to "Beyond Binaries" in April, where LGBTQ+ affirming congregations gathered to learn and explore how to live into our commitments to inclusion. To hear part of the reflections on Beyond Binaries within the sermon excerpted in this post, click here.
Looking for something new to read and learn for Pride month? Borrow a book or pick up a resource list in Pastor Alissa's office (Or email her. She's happy to help find resources). One Mennonite congregation's story is posted below, and more BMC videos can be found on YouTube.
Thanks be to God for the creativity and diversity of creation!