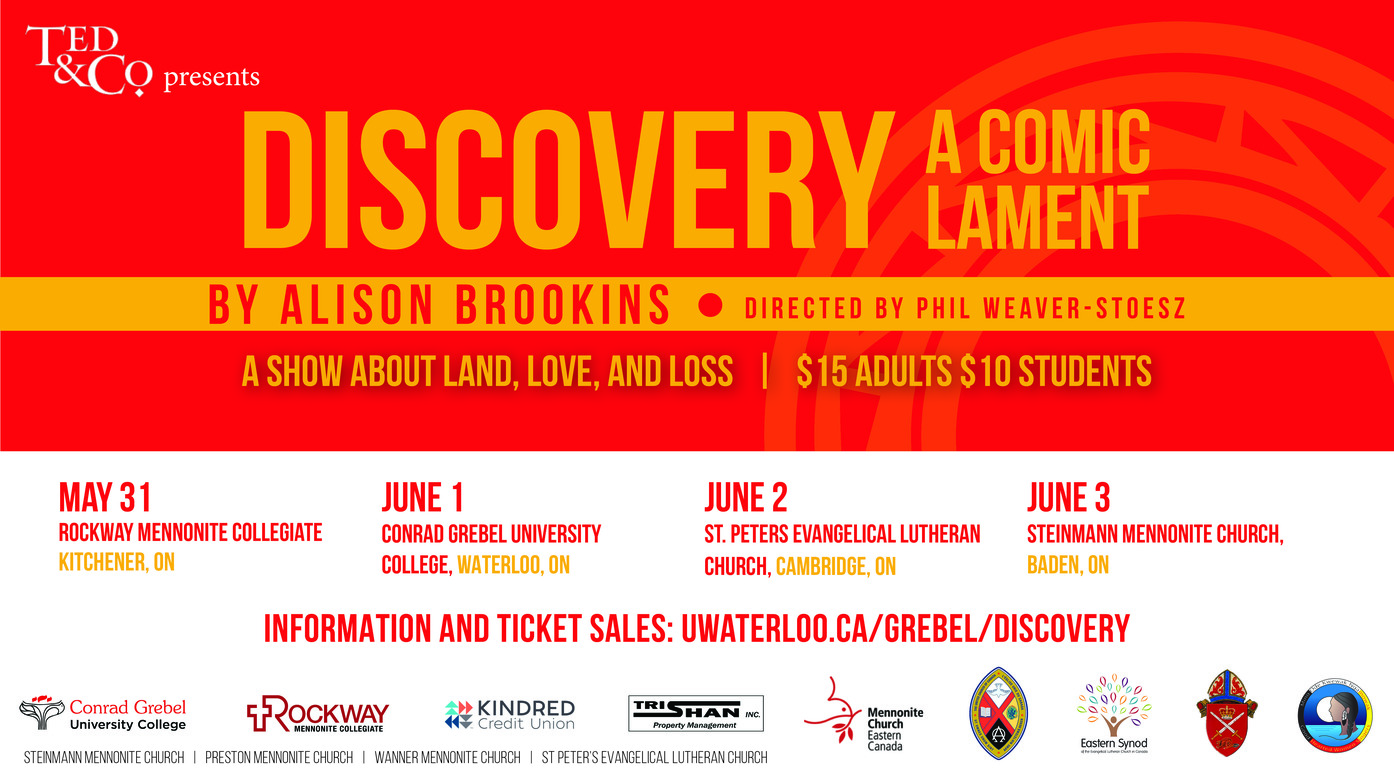 Mennonite Church Canada joined other Christians in collectively repudiating the Doctrine of Discovery at our 2016 Assembly, and committing to further engagement with the recommendations of the Truth and Reconciliation Commission. Find that resolution here and search on CommonWord for more educational resources.
The History
The Doctrine of Discovery was used by European monarchies in the mid-15th century to legitimize colonizing lands their explorers "discovered". Originating in some papal "bulls" (edicts created by the pope, the leader of the one Christian Church in that time), these directives instructed the European explorers on how to treat Indigenous people and became the basis of centuries of discriminatory laws in both Canada and the United States.
These edicts gave permission for the Europeans to declare land "empty", or "terra nullius", and to conquer it and the world's indigenous people for their king and country. They gave rise to genocide, residential schools, the rape and ravaging of the land.
In 1492 it is estimated that there were around 100 million Indigenous Peoples in North America, about 1/5th of the world's population at the time. There were more than 600 Indigenous Nations. They had self government, unique and flourishing cultures, spiritual beliefs and a way of healthy living.
The Doctrine of Discovery has profoundly affected the way that Indigenous peoples have been perceived by non-Indigenous peoples. It has embedded itself in our laws and attitudes. It has resulted in nations who have lost their identity, their way of life and often their reason for living.
The Show
Discovery: A Comic Lament is written by Alison Brookins and stars Ted Swartz and Michelle Milne. Through humour and drama, this play invites us to learn about and lament the ongoing legacy of the Doctrine of Discovery and to connect with Indigenous-led healing and justice efforts. A show about love, and loss, of land, Discovery nudges us to question our stories with honesty and integrity. A talk back session, providing opportunity for reflection and questions follows each performance. Invited guests, the Mino Ode Kwewak N'gamowak (Good Hearted Women Singers) will open and close the evening.
Click here to buy tickets for any of these Ontario shows:
May 31 - Rockway Mennonite Collegiate, Kitchener
June 1 - Conrad Grebel University College, Waterloo
June 2 - St. Peters Evangelical Lutheran Church, Cambridge
June 3 - Steinmann Mennonite Church, Baden