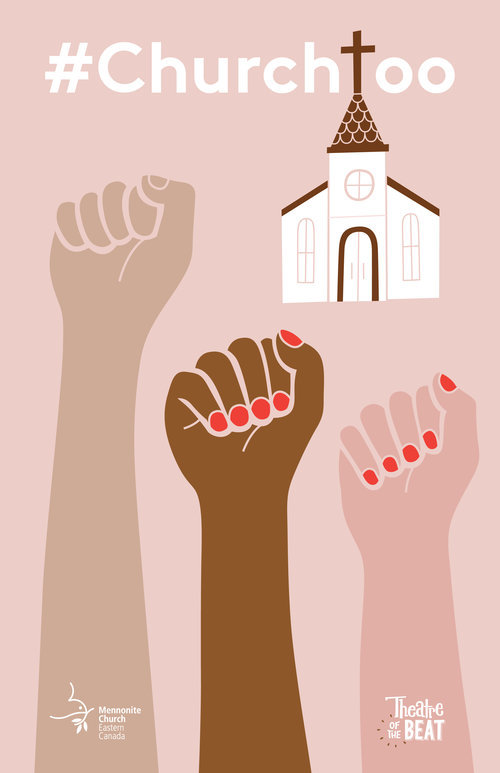 Though they are often challenging and at times painful, conversations about power and abuse are needed in many areas of society. Mennonite Church Eastern Canada has commissioned a new show from Theatre of the Beat, a touring company that works to "catalyze conversations on social justice and its intersection with the beliefs of the communities in which it finds itself."
The new show is called #ChurchToo, which explores the realities of sexual misconduct, power, and abuse within our church communities. Seven playwrights from across North America have each written a scene in the piece.
The premier performances happened in Kitchener on September 21-23, 2018. Watch TOTB's schedule for more Ontario shows later this year, including Friday November 23 at Hamilton Mennonite Church (Click for details).