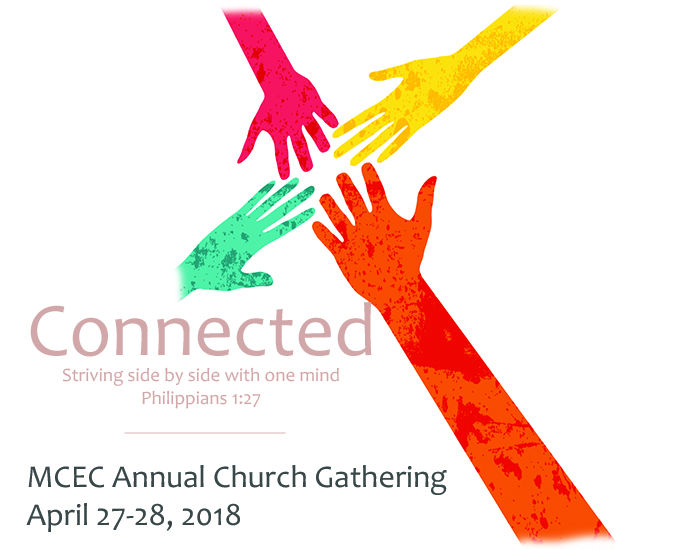 Connected: Striving side by side with one mind
The MCEC (Mennonite Church Eastern Canada) Annual Church Gathering is happening in Ancaster April 27-28, 2018. It's a chance for delegates from 100+ congregations and communities to connect and to reflect together:
"Where is God moving? How can I be connected? How am I already connected? Hear stories from the global, nationwide, regional and local church bodies. Be inspired. Come to make new connections and strengthen current connections."
Check out the schedule and read about the planned speakers. Stay tuned to hear who will be attending as HMC delegates.
"Live your life in a manner worthy of the gospel of Christ, so that, whether I come and see you or am absent and hear about you, I will know that you are standing firm in one spirit, striving side by side with one mind for the faith of the gospel." Philippians 1:27