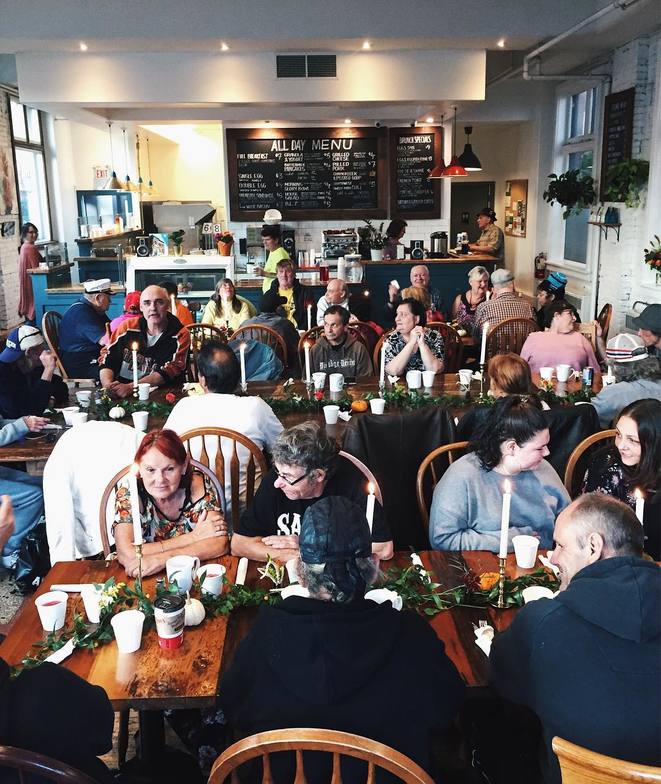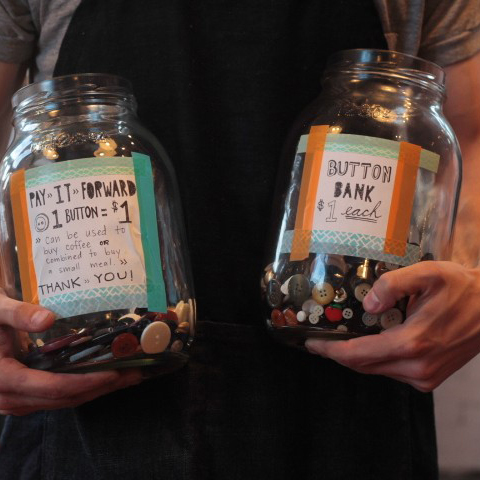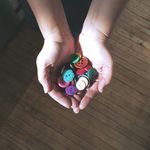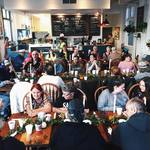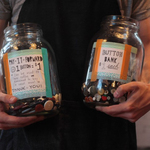 541 Eatery & Exchange is a non-profit café on Barton Street East, where you can pay-it-forward by turning dollars into buttons. Anyone can use 5 buttons from the jar each day as $5 towards a good meal, which not only helps feed those who need help paying, but also nurtures a diverse community of belonging around the table.
Each Advent season, HMC chooses a special project to support together. On the 4 Sundays of Advent this year – December 2, 9, 16, and 23 – the HMC children will help us gather money to buy buttons for 541. Every $1 buys a button, and as our gifts grow, our tree will gain ornaments and button strings!
Every $25 donation will put one ornament on the HMC Christmas tree.
And the children (and others) will also help us decorate our tree with button strings, reminding us of our neighbours at 541.
Learn more about 541 here: http://fivefortyone.ca/