Friday, November 23, 2018
7:00 - 10:00 pm
Sanctuary
This event has already occurred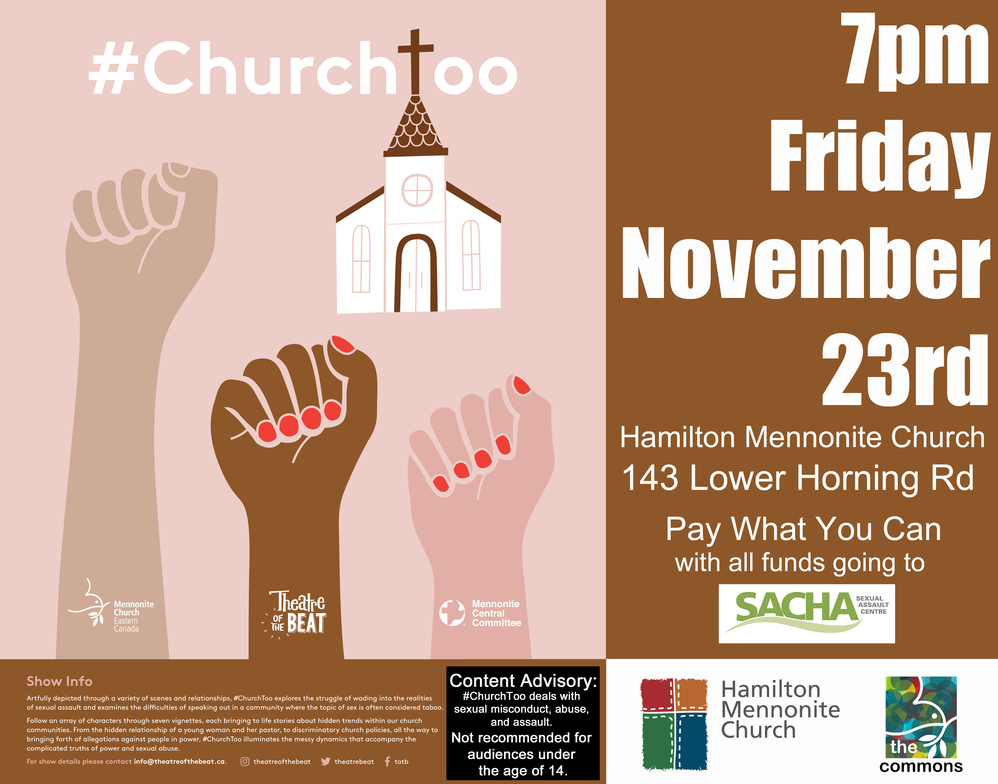 Our wider community is welcome to attend this theatre production which explores the struggle of wading into the realities of sexual assault and examines the difficulties of speaking out in a community where the topic of sex is often considered taboo. Artfully depicted through a variety of scenes and relationships, #ChurchToo follows an array of characters through seven vignettes, each bringing to life stories about hidden trends within our church communities.
Admission by donation, with all proceeds going to SACHA, which supports survivors of sexual assault while working to end violence in our community.
Running Time: 100 minutes, no intermission
**There will be a 20 minute talkback after the performance, followed by refreshments and the possibility of further community conversation.
Click here to join the Facebook event.
Click here to learn more about the show and the theatre company.
Click here to read a review of the show.
Content Advisory: #ChurchToo deals with sexual misconduct, abuse, and assault. Not recommended for audiences under the age of 14.